Local youth team scores with new football kit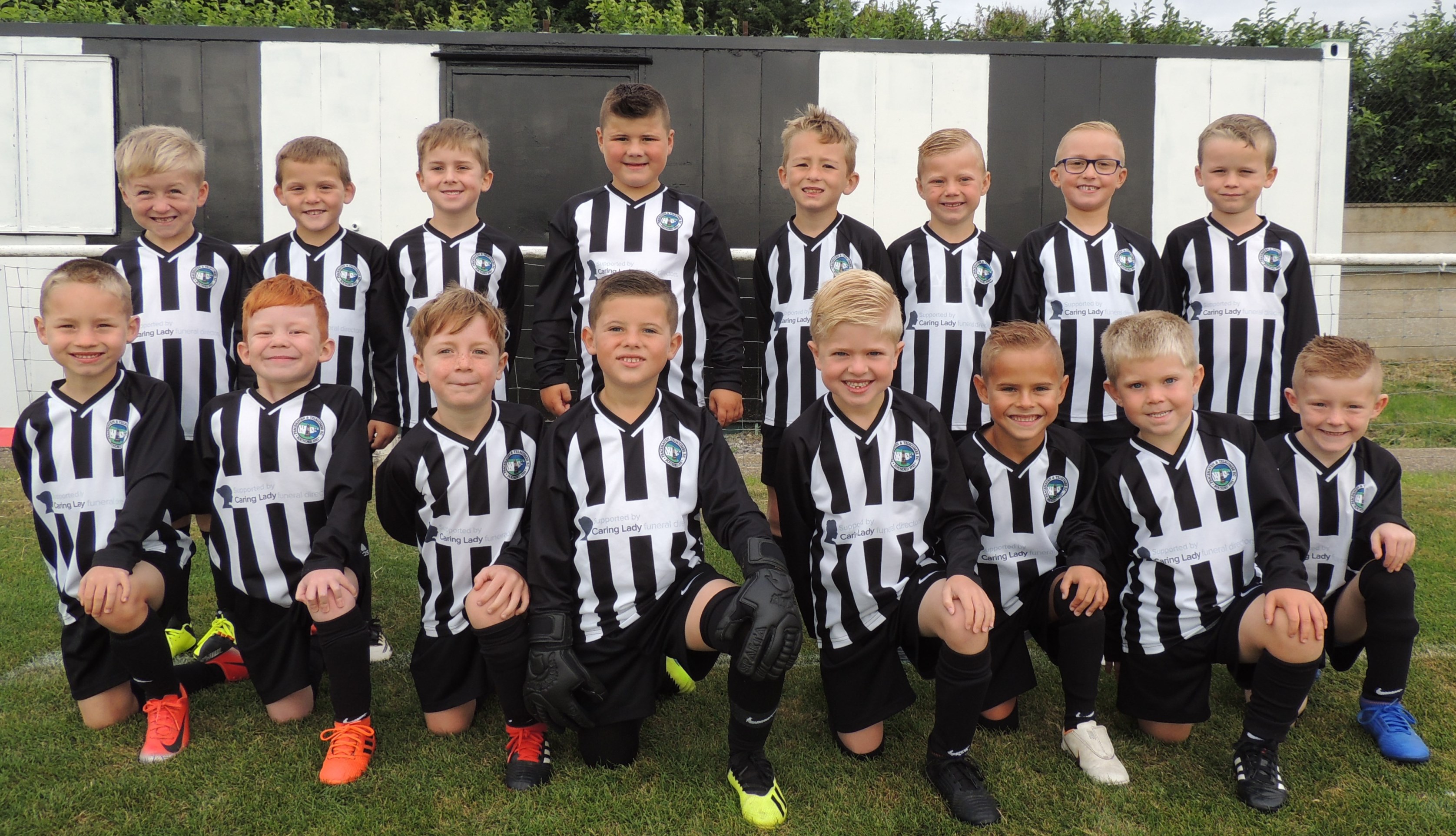 A local youth football team has been proudly sporting more than just their skills this season as they have also been showing off a brand new kit.
Peacehaven and Telscombe Football Club's Under 7s have started the new season dressed in their brand new black and white outfits donated by Peacehaven's Caring Lady Funeral Directors.
The first game of the season kicked off on Sunday 8 September and the team has already had a great start to the season with lots of goals.
Daniel Weston, Team Manager, said: "Our aim at Peacehaven and Telscombe FC is to help local children develop their football skills in an encouraging environment, teaching them the importance of fair play, expanding their network of friends and, most importantly, having great fun along the way."
The club, which was formed in 1923 following the merger of Peacehaven Rangers and Telscombe Tye, has also announced it will be fielding three girls team for the first time and is appealing for new female players.
Kerry Tester, Funeral Co-ordinator at Caring Lady Funeral Directors in South Coast Road, said: "I have been involved with the local club for many years as all three of my grandsons play for them in different age groups – as did my son before them.
"It makes such a difference to the children's confidence and helps them develop their team working skills. Plus it helps to improve their fitness which is just as important.
"We regularly donate hampers when they have fun days and have previously supported a new kit donation so it is really special that we have been able to do this again. It is a newly formed team of six year olds and they were all massively excited to be getting their own kit as they have been playing in hand me downs from older year groups."
Caring Lady Funeral Directors have been based in Sussex since 1995 and there are currently six branches in Brighton, Goring by Sea, Hove, Peacehaven, Shoreham by Sea and Worthing.
To find your nearest Caring Lady Funeral Director, click here